Other Asbestos Containing Materials
For hundreds of years, asbestos was thought to be a 'wonder' mineral. Easy to mine and extract, inert, with an excellent natural resistance to heat and chemical attack. Used in thousands of products, especially throughout the twentieth century, below are examples of everyday items that you may / may not have been aware of which contained asbestos. Since it's complete ban in 1999, legacy asbestos products still exist in our homes, businesses and public areas, the challenge is to identify them and take necessary steps to remove them responsibly.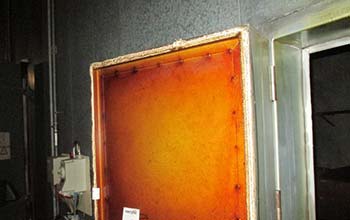 Asbestos ropes were widely used as seals and gaskets in boilers, furnaces and both gas and electric heating systems.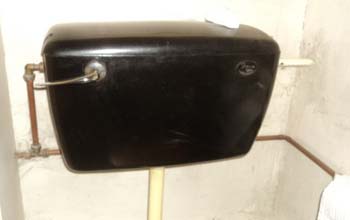 Asbestos Resin Toilet Cisterns & Seats
Asbestos was often added to toilet seats and cisterns for additional strength. These products are considered a low risk in terms of friability as the asbestos fibres and bonded within the chemical mixture. Care should be taken  if removing so as not to break or crack the structure and create potential fibre release. Other resins and vinyls containing asbestos include floor tiles and sheet vinyl.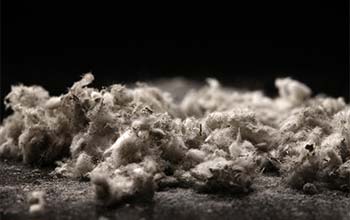 Asbestos Loose Fill Insulation
Considered the most dangerous form of asbestos as it is manufactured from 100% asbestos fibres. Given the very loose and fibrous nature of this particular product it poses the biggest threat to health as it is very easily disturbed, releasing lots of fibres into the air. With an appearance similar to candy floss, it is often either blue or white in colour depending on the fibres used and found in floor and ceiling voids. No attempt should be made to remove this kind of asbestos under any circumstances unless you are a licensed asbestos removal contractor.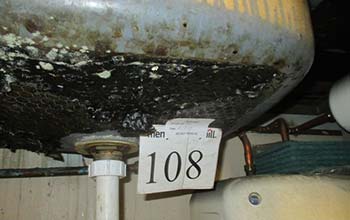 Bitumen Containing Asbestos
Until asbestos was banned, many bitumen products contained asbestos fibres. Usually Chrysotile (white) asbestos fibres, the following common building products were commonly found to have contained asbestos: roofing felt, damp proof course, pads beneath stainless steel sinks, semi-rigid asbestos bitumen roofing, gutter linings, bitumen metal coatings and flooring adhesives.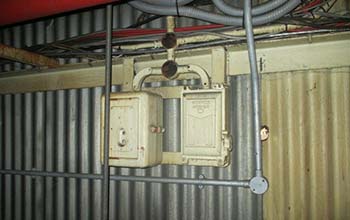 In older circuit boards, asbestos rope was used as a flash guard to prevent fires when fuses blew. Although a relatively low risk, such flash guards should be removed with caution as they are prone to releasing fibres. Re-instatement works with a non-asbestos alternative should be carried out by a qualified electrician.
Household Items Containing Asbestos
Although not available today, many household items over the years did contain asbestos. Such items included oven gloves, fire blankets, ironing board covers, hair dryers and toasters.