Merryhill recently concluded a huge licensed asbestos removal project at the former Cambridge Military Hospital in Aldershot.
Originally opened in 1897, Louise Margaret Hospital is one of many buildings at the site in Aldershot which had been left derelict for over 20 years.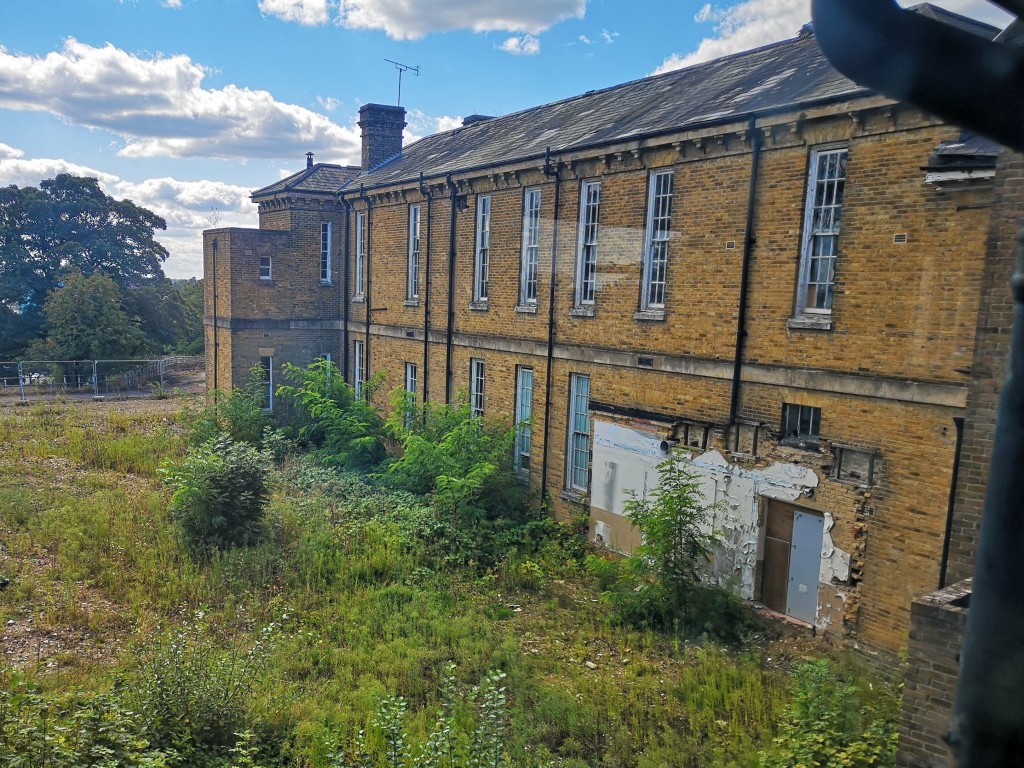 The site has recently bee acquired by Weston Homes as part of a £60m residential redevelopment scheme.
The contract which Merryhill won by competitive tender was to remove all asbestos identified from multiple surveys over the years. A very detailed pre-tender site inspection was carried out as not all areas of the building had been accessed by surveyors. This posed a degree of risk as the specification was to remove all asbestos containing materials from the building.
Upon a detailed site inspection, Merryhill had the confidence to bid for the work to our client, R Collard.
Since beginning on-site back in April, Merryhill have worked hard to remove over twelve 40-yard skips of licensed asbestos waste from the building.
Amongst asbestos insulation board (AIB), cement and other small areas, the largest and most complex part of the project was to remove asbestos thermal insulation from an undercroft, running below the whole of the main building.
At over 75 metres long with multiple lagged pipes and large amounts of debris to clear from the original dirt floor, the project required very careful planning.
Operations Manager for the project, Bryan Dart, commented, saying: "the Louise Margaret Hospital project was a huge success which showcased our ability as a company to carry out even the most challenging asbestos removal projects. As the building was in such poor condition when we arrived on site, there were a number of hurdles to overcome before we even began removing the asbestos.
Rotten and unstable floors were across most of the site which required propping to make access safe for our teams. Once secured, the huge job of clearing the undercroft began. With multiple pipes running the length of the building, these had been re-lagged on numerous occasions in the past with the debris just piled up beneath the floor. A huge credit to the team that carried out the works."