All asbestos is removed under strictly controlled conditions and very tightly implemented health & safety systems. We operate fully to current legislation, are independently audited, are members of ARCA (the Asbestos Removal Contractors Association), and our operational staff hold the highest qualifications in the UK for asbestos removal.
Merryhill can undertake asbestos removal within a wide variety of buildings and environments along with many other services including fire / flood disaster recovery, industrial cleaning and the removal of other hazardous materials.
Recent contracts have seen us remove asbestos from military bases for the Ministry of Defence, hospitals and schools, domestic premises and local authority buildings, commercial and industrial sites, nuclear sites for the United Kingdom Atomic Energy Authority, plus churches and local community buildings, amongst others, including fly-tipping.
Licensed Asbestos Removal
Notifiable works typically involve the removal or treatment of the most dangerous forms of asbestos, or where exposure levels to fibres exceed the control levels of 0.1 asbestos fibres per cubic centimetre of air (0.1 f/cm3), averaged over a four hour period. The most dangerous forms of asbestos include:
Works that require a notification need to be carried out by a licensed asbestos removal contractor. Notifiable works involve letting the HSE know about what the works will involve, who will carry out the work, how it will be carried out and by whom. The notification must be sent to the HSE via the ASB5 form at least 14 days prior to the works being carried out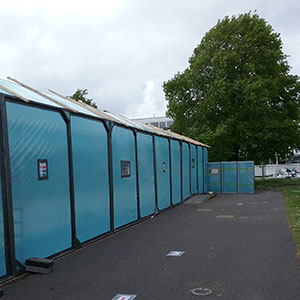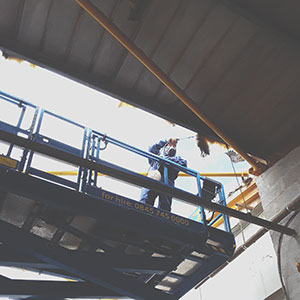 Notifiable Non-Licensed Works (NNLW)
All NNLW needs to be carried out with the appropriate control measures in place and any persons working on the materials need to of have sufficient training and competence. The decision as to whether or not a material is licensed or not can be difficult and if there is any doubt, then contact us for further clarification. Often, the type of work being carried out in relation to any identified asbestos will determine whether the works are NNLW or licensed. Examples of NNLW works include:
Maintenance – drilling holes to attach fittings or pass cables through, painting, cleaning etc. Maintenance includes some removal where it is incidental to the main task, eg removing an asbestos ceiling tile to allow inspection
Removal – as part of a refurbishment or redesign project
Encapsulation – work to enclose or seal asbestos materials in good condition
Air monitoring and control, and the collection and analysis of samples
The type of asbestos will determine whether it is indeed NNLW or non-licensed, the more friable the material, the more likely the works will be NNLW. Bonded materials, unless they are in a very poor condition are typically classed as non-licensed such as works on floor tiles or cement sheets. More details concerning NNLW can be found from the HSE, or if more in-depth advice is required, then contact us.
Non licensed works are the least dangerous of any activity involving asbestos removal or encapsulation so long as appropriate control measures are in place to mitigate fibre release. Works should always be carried out by sufficiently trained people to ensure the risk of further contamination is reduced.
To be classified as a non-licensed activity, the works must meet at least one of the following criteria:
It is a short non-continuous maintenance task, with only non-friable materials; or
It is a removal task, where the asbestos containing material (ACM) is in reasonable condition and not being deliberately broken up, and the asbestos fibres are firmly contained within a matrix, eg the asbestos is coated, covered or contained within another material, such as cement, paint or plastic; or
It is a task where the ACMs are in good condition and are being sealed or encapsulated to ensure they are not easily damaged in the future; or
It is an air monitoring and control task to check fibre concentrations in the air, or it's the collection and analysis of asbestos samples to confirm the presence of asbestos in a material.
If there is any doubt or further information is required, then contact us to ensure compliance, or if you would like Merryhill to carry out the works on your behalf.