Merryhill has over 20 years experience in major high hazard commercial & industrial fire & flood recovery, oil remediation & smoke damage, bomb damage and document recovery.
Fire & Flood Disaster Recovery
We are available 24-Hours a day 365 days of the year on 0800 526572. Should a potential disaster recovery situation occur you will need to seek the help of professional, experienced disaster recovery teams to recover and repair your property.
We are experienced in acting as principal contractors in high hazard, multi risk environments, and can safely project manage major or minor disaster recovery projects.
Our clients include major insurance companies and loss adjusters, as well as private corporate clients and individuals in high net worth properties.
Our range of fire and flood disaster recovery services encompasses the following:
Clear all debris
Emergency extraction of any remaining water & sewerage
Stabilise the structure and contents
Decontaminate, clean, restore and recover buildings, electrical and electronic equipment, contents & furnishings, IT equipment, plant and machinery and documents
Dry and recover documents
Deodorise buildings and contents
Merryhill Envirotec is the only company in the UK to be able to offer this full complement of disaster recovery services within an asbestos high hazard environment, without the need for bringing in further specialist contractors. We are able to project manage demolition contractors, specialist scaffolding companies and other trades as required.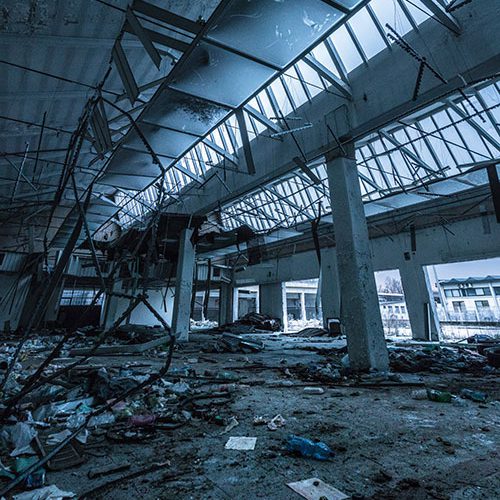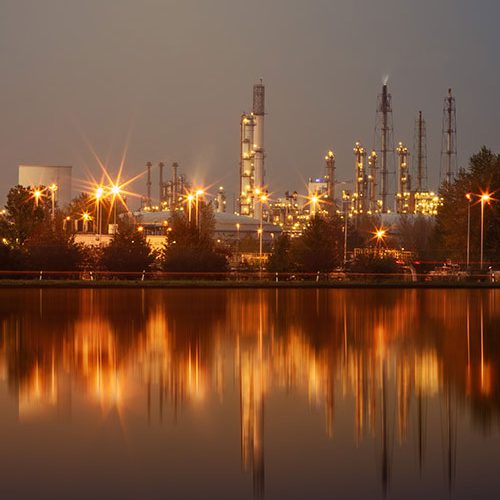 Merryhill offers the remediation of oil contaminated land, from small domestic oil spills to more serious civil works.
We can offer the following services:
Conduct a site visit/ inspection
Take samples and bore holes (to difficult depths if necessary)
Provide sample analysis certificates
Provide report and recommendations
Provide decontamination treatment
Conduct a decontamination clearance check on completion
Wet paper loses its strength very quickly indeed, and reaches the point where it cannot be handled at all without causing damage.  If it is allowed to dry in blocks, the sheets will stick together so firmly that it will become impossible to separate them.  Merryhill recommends that the most effective method of damage limitation is to freeze dry the papers.  This will buy our clients time, for decision making and for the labour intensive process of recovery. Merryhill can though make your essential papers as usable as possible.