Merryhill has recently completed a large licensed asbestos removal project at the former Victoria Cottage Hospital site in Emsworth, Hampshire.
Having been left vacant for some years, the site is now being redeveloped by Mountjoy to create a new GP facility for the local community.
Merryhill were contracted to the Demolition contractor for the project, a client we have worked very closely with over the past 12 months.
The project involved the removal of licensed asbestos, including asbestos insulation board and asbestos thermal insulation.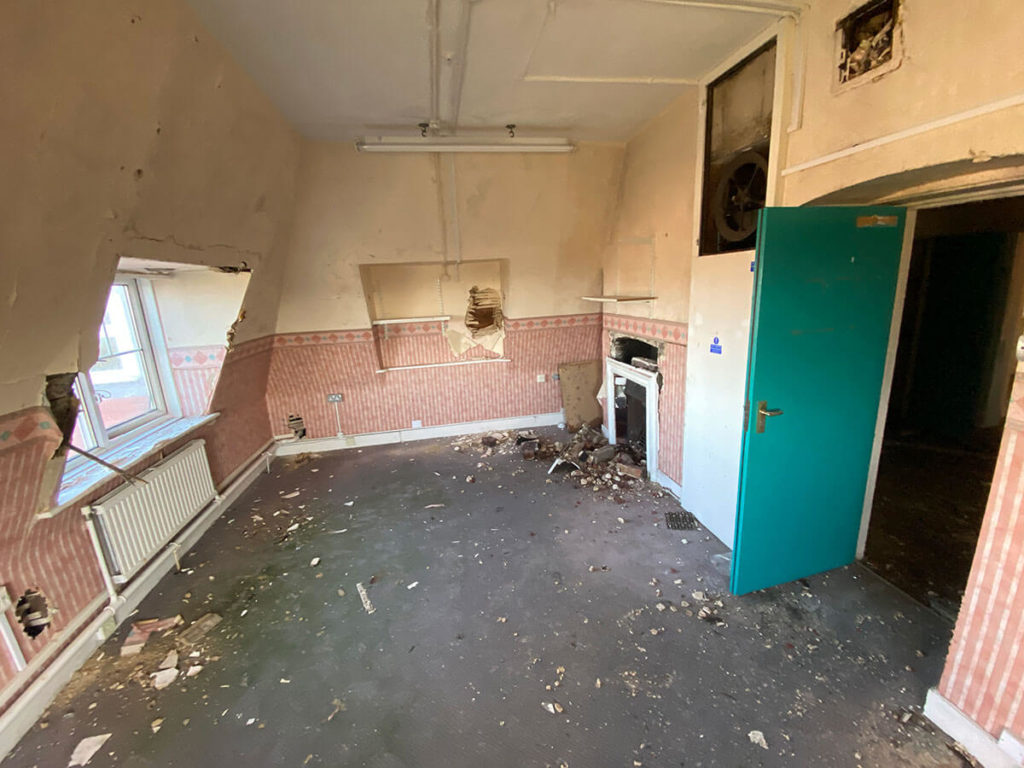 Merryhill has a huge range of experience and are able to carry out even the most demanding of projects. The thermal insulation (lagging) identified in the demolition survey was found throughout one of the buildings in various locations including floor ducts, pipe penetrations and residues to walls.